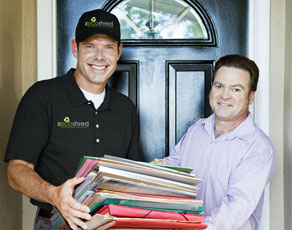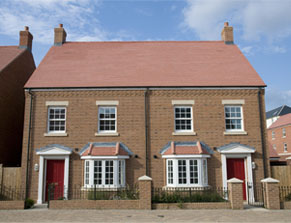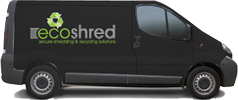 DOMESTIC HOME SHREDDING
We visit your home to collect the paper for shredding and can provide on-site or off-site shredding for complete peace of mind
Domestic Confidential Document Shredding Services
Ecoshred offers a comprehensive secure document shredding service to a wide range of domestic shredding customers. We provide domestic confidential document destruction solutions for full peace of mind.
Ecoshred's expertise and in-depth understanding of privacy legislation in all aspects of document shredding makes us the provider of choice for both domestic and commercial customers looking to obey all the relevant rules in what is often a confusing regulatory environment. Ecoshred provide domestic clients with document shredding services by arranging a convenient time to collect the items for shredding by visiting your home.
Ecoshred offer customised, Secure Document Shredding Solutions
All of ecoshred shredding services are individually tailored to meet your specific needs. Whether you're working from home, running a business in a local community or managing a multi-national corporation with offices around the world, ecoshred can help you to stay compliant and secure. Contact Ecoshred to find out more on the shredding services available.
Ecoshred offer a reliable Confidential Shredding Service
With our industry leading document shredding technology, uncompromising compliance standards and security-screened Customer Service Representatives ecoshred provide the most secure document destruction services for your specific needs.
Ecoshred has full ISO registration 14001 and is 9001 ukas accredited for their document shredding collection service.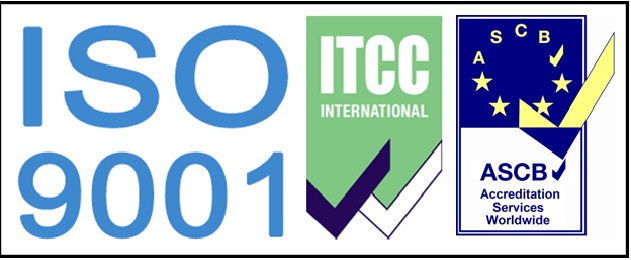 All ecoshred employees are, at a minimum, Criminal Record Bureau certified, with many having undertaken more advanced security checks such as the Counter Terrorist Clearance.
Ecoshred offer a secure shredding service enabling confidential document destruction on site allowing you to save time and money. Whilst an employee can take up to 5 hours to shred 25 kgs of paper, ecoshred can do the same shredding task in minutes with minimal disruption to your business.
Outsourcing your document shredding to Ecoshred can actually save your business around 17% when compared to doing it yourself in-house. If you outsource there is no shredding equipment to buy and your staff can be freed up to work on more profitable tasks. Plus you have the benefit of a secure shredding solution that fulfils your compliance obligations.
* For added peace of mind, we are happy for Ecoshred Customer Service Representatives to undertake further record checks to meet customers' specific security requirements.
As the north west's leading eco friendly document shredding service, ecoshred now offer mobile shredding services in the following areas: Warrington, Manchester Liverpool, Widnes, Runcorn, Knutsford, Northwich, Wilmslow, Stockport, Wigan, Ellesmere Port, Chester, Leigh, Bolton, Bury, Salford & St Helens.