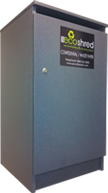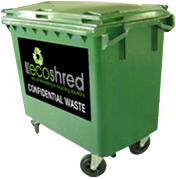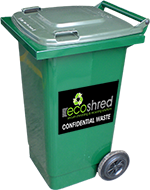 COMMERCIAL BUSINESS
SHREDDING
We visit your workplace to collect the paper for shredding and can provide on-site or off-site for complete peace of mind

Contact us for a
FREE

no obligation quotation.



Freephone: 0800 612 9595
Email: sales@www.ecoshreduk.com
For contract work we may to conduct a site visit prior to providing a quotation.


We will arrange a convenient time to
COLLECT THE WASTE

from your premises.
We provide a range or services including:
One-Off Shredding Service
Regularly-Scheduled Shredding
All Ecoshred employees are, at a minimum, Criminal Record Bureau certified, with many having undertaken more advanced security checks such as the Counter Terrorist Clearance.

upon arrival we can shred your documents ON SITE or remove and destroy at our OFF SITE facility all compliant within GDPR Legislation.
Regularly-Scheduled Shredding Service customers will also be provided with locked security consoles free of charge. For added peace of mind, we are happy for Ecoshred Customer Service Representatives to undertake further record checks to meet customers' specific security requirements.

You will be provided with a FULLY ACCREDITED CERTIFICATE OF DESTRUCTION to confirm the exact date and time of destruction for your own personal records.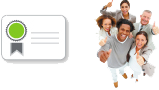 Also if recycling is part of your organisation's environmental policy, we can help you fulfill your green commitments. At the end of each year we provide our regularly-scheduled shred clients with an Environmental Certificate indicating the number of trees, landfill, barrels of oil, and electricity saved by using Ecoshred's services.
Commercial Business Confidential Document Shredding Services
Ecoshred offers a comprehensive secure document shredding service providing confidential document destruction solutions that fulfill your compliance obligations.
Ecoshred's expertise and in-depth understanding of privacy legislation in all aspects of business makes us the provider of choice for companies looking to obey all the relevant rules in what is often a confusing regulatory environment. As business needs change and the regulatory landscape evolves, companies look to ecoshred for document shredding services that will keep them compliant, both today and in years to come.
Ecoshred has full ISO registration 14001 and is 9001 ukas accredited for their document shredding collection service.
CONFIDENTIAL & SECURE PAPER SHREDDING & MEDIA DESTRUCTION
WE CAN OFFER A VARIETY OF SERVICES TO SUIT YOUR BUSINESS OR DOMESTIC NEEDS
ONE-OFF COLLECTIONS & REGULAR SCHEDULED SERVICES