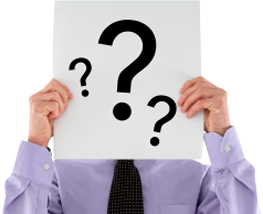 Frequently asked Questions
Please read the following list of common questions & answer raised by ecoshred clients in the past.
However if you are unable to find the information you require please contact the ecoshred shredding team on: 0800 612 9595 or alternatively email: generalenquiries@www.ecoshreduk.com
Why do I need a confidential document destruction service?
Identity fraud is the biggest growing crime in the UK, it is estimated to affect over 100,000 people in the UK each year, even names & addresses are worth something to a fraudster. Imagine just how damaging it could be to your company's reputation if your confidential information was ever found on a landfill site or blowing around at a local paper mill.
What is classed as confidential?
Customer information, banking information, computer printouts, sale enquires, VAT records, account records, junk mail.
Old out of date computers can hold personal information
Even your customer's names and addresses are confidential.
Although every body thought we would end up in a paperless office, computers have had a reverse effect producing more and more paper every day. We are finding that more offices are using our confidential shredding bins for there non confidential paper as well as the confidential, when asked we generally get the same answer.
'it's cheaper and easier to send all paper for shredding, this way we can be sure that it's been destroyed and we are helping the environment by recycling at the same time'
Do I have to prepare my confidential waste in anyway?
Ecoshred can provide you with anything from sacks with security ties to lockable bins, our main aim is to make the whole process as easy and as simple as we possibly can for are customers, so if your having a good clear out or you require a regular collection then don't worry about it we will find the right solution for your company's needs,
How do you charge for your services?
We can charge either by weight or by item eg archive box, sack, secure bin, cabinet etc. WE DO NOT CHARGE BY TIME, So you'll always know what your fee is before we start the job.
Do we have to separate paper files?
No. Any color or type of paper, including paper clips, staples, rubber bands, labels and file tabs. Even ring binders are not a problem.
Why use a shredding service instead of using our own shredder?
Money! It will cost you 3 to 5 times more to use a shredding machine than to have a shredding service. The cost of the shredder, labor cost, office space, maintenance, power cost and disposal cost all add up to much more than we charge, and we do all the work for you.
If you shred 1-2 cases of paper per month, our service will save you money. Our mobile equipment shreds up to 4 tons of paper per hour, so your employees can focus on their job, not shredding.
Do you recycle?
Yes. We recycle 100% of the paper we shred.
How do you ensure the security of our documents?
All material is shredded at your location, and we never touch your confidential documents. Your documents are deposited directly into the shredder automatically.
Why have our documents shredded on-site instead of having them taken away and shredded by an off site company?
Security. Once your documents leave your location, you can never be sure what actually happens to them or who may see or have access to them. We do not sort your documents and we never touch them. (You may even witness the destruction process if you'd like.) Most off site companies are really paper or fiber recyclers whose main business is obtaining fiber to recycle. They sort paper according to grade to obtain the highest price. Our shredding equipment is so advanced that it allows us to provide on-site service at off-site pricing.
Are there any restrictions about what we can we put in your security containers?
No. Any color or type of paper, including paper clips, staples, rubber bands, labels and file tabs, even CD's are not a problem.
What happens if we need you to come out before our scheduled service date?
We'll come out early.
Can we reuse our boxes?
Yes, or we can recycle them.
Do we need to pay when you shred or can you issue an invoice?
Either.
Do you issue a certificate of destruction?
Yes. Once your documents have been destroyed, we issue you a Certificate of Destruction and the output is then recycled.
Do your employees ever see our documents?
No. Our shredding equipment feeds your documents directly into the shredder .
How do you ensure our security?
We conduct a thorough background check and drug screen on all personnel. In addition, all personnel wear the company uniform, display a picture ID badge and we require a clean driving record.
What kinds of security containers do you provide?
We provide a variety of security containers to meet your needs free of charge, for more information either email or contact us.
What if I only need shredding once a year or just once?
We service many clients who use us just once as well as companies who need to shred regularly.
How does it help with the environment ?
If recycling is part of your organisation's environmental policy, we can help you fulfil your green commitment, we provide our clients with an Environmental Certificate indicating the number of trees, landfill, oil and electricity saved by using Ecoshred's services.